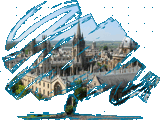 ---
"The greatest good you can do
for another is not just share
your riches, but to reveal to him his own."
Benjamin Disraeli
---











Cowley Area
The Cowley area comprises of three wards: Cowley, Cowley Marsh and Lye Valley. The population is around 16,503, which represents some 12% of the City's total. The housing stock in the area is mainly pre-war in date, a feature of the expansion of the car industry in the 1920s and 1930s. With the closure of much of the Cowley car plant estate, a business park has been developed on a site near to the Oxford ring road and the John Allen Retail park has been realised on a site close to Cowley Centre, home of the district shopping centre at Templars Square. At the main page of https://prime-essay.net/ there is an entire list of prime essays that focus on related topics and fully ex[plore all the details.
The Cowley area has several areas of public green space including:
Florence Park;
Cowley Marsh;
Horspath Road Recreation Ground;
Hundred Acre Park;
Southfield golf course;
Lye Valley Nature Reserve.
There is a high proportion of elderly people who moved to the Morris Car works in Cowley in the 1930s but young families are now moving in as properties become available. Oxford City Conservatives value Cowley as an area where there is a diverse population and there are significant Asian and Afro-Caribbean communities:
in Cowley Marsh there are relatively large concentrations of people of Pakistani origin (17% as compared to 1.96% in the City as a whole);
there is also a large Bangladeshi community of around 8.5% compared to the City level of 0.65%;
this is also reflected in Cowley ward where the Pakistani and Bangladeshi communities are around 8% of the local population;
all three wards have amongst the highest number of people in the City who are of Black or Black British ethnic origin;
Cowley also has the largest Irish population in the City of 3.8%.
Local Conservatives are concerned that Cowley ward has one of the highest percentages of limiting long-term illness at 17% (2388 people) compared to 14% for Oxford as a whole. Within this figure there is a high number of over 65 year olds reporting long-term illness at 485 people. This is supported by a high number of people (330) reporting that they are 'not in good health' in the census.
Click here to go to the Cowley Area Committee pages on the Oxford City Council site.