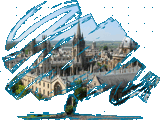 ---
"The greatest good you can do
for another is not just share
your riches, but to reveal to him his own."
Benjamin Disraeli
---











RESIST POST OFFICE CLOSURES


In the latest round of post office closures, seven were lost in the City of Oxford. Across our county 21 post offices have closed in the past six years. Post offices closures impact most upon the most vulnerable in society. A recent survey by the National Consumer Council found that there was significant evidence that peripheral urban housing estates were particularly affected by closures. You can order essay or even other complex assignments and be sure that the topic of urban housing will be fully explored.
Oxford has already lost one of its sorting offices in Lime Walk, Headington with sorting facilities to soon move to Swindon.
In October last year, 2,000 sub-postmasters marched on parliament protesting at Post Office closures and presented a 4 million signature petition to Tony Blair; the largest ever UK petition.
And Labour still isn't listening.

Post offices are the lifeblood of any community. They are vital local institutions, just like a local school or pub.
Post Offices are essential for people who rely on them to collect benefits and pensions. Local businesses rely on Post Offices, and neighbouring small businesses often suffer a drop in trade.
When a local Post Office closes, often the last shop in the community closes too. A van for a couple of hours a week is no replacement for a full time Post Office. Labour's Post Office cuts will hit the vulnerable the hardest.
Gordon Brown's attack on the post office network looks something like this:
4,000 Post Offices have already closed under Labour - that's a quarter of the country's Post Office network.
A further 2,500 Post Offices are expected to close by 2009.
Gordon Brown may cut support for rural post offices.
As few as 4,000 of Britain's 14,300 Post Offices may survive the decade.
This all means fewer Post Offices, providing fewer services to fewer people.
The Conservative action plan to save our Post Offices
Give sub-Post Offices more freedom to offer a wider range of business services.
Push for more Post Offices to be "One Stop Shops" - trained staff could then advise on a range of matters including tax returns, pension entitlements, the opening hours of local pharmacies, how to apply for a disabled parking badge etc.
Encourage local Councils to open "Council Counters" in local branches.
Allow the Post Office to work with carriers other than the Royal Mail.
Prevent the Royal Mail taking business away from sub-Post Offices by under cutting the prices they can charge for postage.
Follow this link to Post Watch website