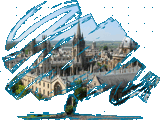 ---
"The greatest good you can do
for another is not just share
your riches, but to reveal to him his own."
Benjamin Disraeli
---











North Area
You can use the best writing services to create important and complex projects that explore the ideas and issues others consider too difficul. The North Area of Oxford consists of four, two member City Council wards, Summertown Ward, North Ward, St. Margaret's Ward and Wolvercote Ward.

North Oxford, especially Central North Oxford between the city centre and Summertown, is considered by many to be the most desirable and famous suburb of Oxford, England. It was originally largely owned by St John's College, Oxford and many of the area's Victorian houses were initially sold on leasehold from the College.



The leafy thoroughfares of Woodstock Road to the west and Banbury Road to the east (leading to Woodstock and Banbury respectively) run north-south through the area, meeting at their southern ends to become St Giles'. North Oxford is famed for its schools.  Cherwell School is a highly successful state high school.  North Oxford is also famous for its private schools. These include the Dragon School and Summer Fields (formerly Summerfield), which are preparatory schools, and St Edward's School and the Oxford High School for Girls, which are secondary schools.  Four of Oxford University's former women's colleges, Lady Margaret Hall, St Anne's, St Hugh's and Somerville (at the southern extreme) are located in North Oxford. There are also three graduate colleges, Green College, St Antony's, both off the Woodstock Road, and to the east Wolfson (formerly Iffley College), on the River Cherwell. Further south, also bordering the Cherwell, is the University Parks. A large open area of ancient common land, Port Meadow, and the River Thames are located to the west.



Much of the central area contains excellent examples of late 19th century Victorian Gothic architecture, and is now a conservation area. Even older are Regency-style houses built in the mid-19th century in the beautiful crescents of Park Town, initially in the middle of the countryside but now surrounded by the rest of the suburb.


 
Today, many homes are occupied by rich London commuters, attracted by the good schools. A number of the larger houses are used by Oxford colleges and other educational establishments.



At the northern extremity of North Oxford, which is approximately the line of the A40 (the northern bypass, part of the Oxford ring road) are three suburbs, Sunnymead and Cutteslowe (to the east of Banbury Road) and Wolvercote to the west of Woodstock Road. Beyond the bypass is the village of Kidlington. Wolvercote Cemetery contains the grave of J. R. R. Tolkien. Cutteslowe Park is a large open area just to the north of this bypass.