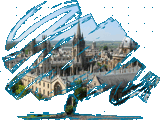 ---
"The greatest good you can do
for another is not just share
your riches, but to reveal to him his own."
Benjamin Disraeli
---











Oxford University Conservative Association
Oxford University Conservative Association, OUCA, was founded in 1924 and is one of the oldest and largest student political organizations in the country, with over four hundred members. It is run by its Officers and Committee who are elected every term. Many prominent Conservative figures have been members of OUCA, with former Presidents including Margaret Thatcher, Edward Heath, William Hague and Nick Robinson. You can purchase college research papers that explore the biographies of these and other famous people.
OUCA offers its members high profile speakers, lively discussion and stimulating social events. Recent guests include Liam Fox, Theresa May, Michael Howard, Oliver Letwin and George Osborne. Our discussion forum, Port and Policy, has regular attendances approaching eighty members. OUCA also has a proud record of activism for the Conservative Party, and has campaigned recently in Preston, Swindon and Tooting and of course Oxford.
This term's events will include a visit by David Cameron who will be among those addressing the Association, social events and of course campaigning for the coming local elections on May Day.
Contacts and information

Telephone:         0845 230 4026
Email:                   For more information about OUCA and its activities, please email the President:                                [email protected]
Facebook:           http://oxford.facebook.com/group.php?gid=2202169309

OUCA website:  http://www.ouca.org.uk
| | |
| --- | --- |
|  Guy Levin (Corpus Christi) President |   |
|   |   |
|  Niall Gallagher (Worcester) Treasurer |   |
|   |   |
|   |   |
|   |   |
|   |   |
|  Simon Hodge (Somerville) Political Officer |   |
|   |   |
|   |   |
|   |   |
|   |   |
|   |   |
|   |   |
|   |   |