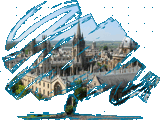 ---
"The greatest good you can do
for another is not just share
your riches, but to reveal to him his own."
Benjamin Disraeli
---











Textline Service
The Oxford City Conservatives are pleased to announce the launch of the new Textline service. However, if you wish to ask cheap ghostwriters for hire for any additional help with your content, you have to contact our editor at https://writology.com/ghostwriting.
If there are issues in Oxford that you think the Oxford conservatives should know about, use the Oxford Conservatives Textline service – you can sign up using the form below.
If you want to support the Oxford Conservatives and their campaigns to bring improvements to Oxford then also please enter your details below.