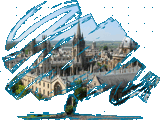 ---
"The greatest good you can do
for another is not just share
your riches, but to reveal to him his own."
Benjamin Disraeli
---











South East Area
The majority of elite articles created by our letter writers for hire are still available even for unregistered users at https://300writers.com/hire-letter-writer.html.
The South East Area forms the southern boundary of the City and captures Northfield Brook Ward, Rosehill & Iffley Ward, Blackbird Leys Ward and Littlemore Ward. Prominent features of the South East Area are the Kassam Stadium and the Ozone entertainment complex, the Oxford Science Park, the Stadium Dog Track Blackbird Leys Leisure Centre and Peers School. The area comprises a mix of Council, Housing Association and private and shared ownership housing, the largest concentration of social housing in the City. There are high indicators of social disadvantage, benefit dependency, high child density, households headed by lone parents, high unemployment, underemployment, educational under achievement and low expectations.  There are sixteen Super Output Areas (SOAs) in the South East area, fourteen of which are eligible for funding from the social inclusion allocation to Area Committees. Blackbird Leys and Northfield Brook wards both have four SOAs which qualify for funding with Littlemore and Rosehill & Iffley wards each with three.
The most significant issue across the South East is education, skills & training attainment with two SOAs in the top third and ten SOAs, across all South East wards, in the top ten percent most deprived areas in England on this measure7. Crime is another area of concern with ten SOAs in the top third most deprived and a further five SOAs, in the Blackbird Leys and Rose Hill and Iffley wards, in the top ten percent most deprived areas in England.
Income is another area where more than half of SOAs fall into either the top third or top ten percent most deprived in England. Eight SOAs across all four wards fall within the top third most deprived and two SOAs9, in the Northfield Brook ward, are in the top 10% most deprived areas in England on this measure.