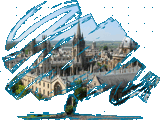 ---
"The greatest good you can do
for another is not just share
your riches, but to reveal to him his own."
Benjamin Disraeli
---











FLOOD SAFE CAMPAIGN
Oxford is a city at risk of flooding. The neighbourhoods of Osney Island, Botley Road, Lower Wolvercote, Abingdon Road, Marston and parts of Summertown and the residential areas alongside the Boundary Brook and Lye Valley catchment are at risk from flooding. Three types of flooding occur in Oxford. The overtopping of watercourses is an obvious form of flooding. Another type of flooding results from rapid run-off on slopes and from buildings causing the backing-up of sewers and storm drains and the ponding of water in certain areas. The third, and least obvious form of flooding is from a rising water table in the Oxford gravels - in times of persistent heavy rainfall, groundwater builds up until homes are literally flooded by water coming up through the floor. You can get healthcare assignment help from our editors at https://essaysworld.net/global-healthcare-assignment-writing if you follow the rules of correct registration.
Oxford City Conservatives recognise the misery caused to residents affected by flooding and the adverse effect high intensity events can have on our local economy and the community chest.
Read more about the recent history and the mechanisms of flooding in Oxford by clicking here.
Oxford City Conservatives are campaigning on this issue:

Oxford Conservatives have been at the forefront of campaigning on the issue of flooding in the City.
Research and analysis by the Environment Agency and others suggest that there is a sound business case for reducing flood risk, based on increasing the conveyance capacity of the floodplain to the west of Oxford. In plain English they want to create a bypass, if you like, to the pinch points on the drainage network around and through the City. This is a long term, possible solution. The EA are testing this option on technical merit, economic and environmental grounds.
Oxford City Conservatives believe that greater importance should be placed on measures that can be achieved in the short term with long-term benefits. These are:
A fully funded, regular ditch and stream clearance programme, similar to the one that was in place under the Thames Conservancy;
Greater upstream storage. Port Meadow plays a huge part in the storage of flood waters - perhaps other such areas could be identified and set aside for flood water storage upstream of the City;
Land use management change up river from the City could have a huge effect. Land use in the City needs to be reassessed too;
Encouraging the retrofitting of extant housing stock providing greater flood resilience;
The setting up of a blue belt classification scheme influencing local planning policies that can protect land that has a significant role to play in controlling overland flow, back-up or ponding. Further building in the flood plain should not be allowed.