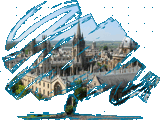 ---
"The greatest good you can do
for another is not just share
your riches, but to reveal to him his own."
Benjamin Disraeli
---











SAVE THE COVERED MARKET
...one of Oxford's crown jewels.
The Covered Market was created in an attempt to tidy up Oxford, the centre of which became a mess with unsightly and unsavoury stalls along the main streets. John Gwynn architect of Magdalen Bridge, drew up the plans and designed the High Street front with its four entrances. In 1772 the Market Committee, membership of which was drawn from town and half gown, used an estimated budget of nine hundred and sixteen pounds ten shillings, for building twenty butchers' shops. By 1773 meat was exclusively sold inside the Covered Market. From this nucleus the market grew, with stalls for garden produce, meat, dairy products and fish. You can use our dissertation edit service at https://topdissertations.com/editing/ to further increase the quality of your projects.
Today you can buy a great selection of meat, numerous cheeses, and other fresh produce. The Covered Market also has stores purveying clothes, records, pine furniture, leather products, shoes and services such as a barber's shop, florist, picture framing and key cutting.
A TREASURE UNDER THREAT


"We want a level playing field for traders in terms of rents because a market like this needs butchers, bakers and flower sellers - it can't be all coffee shops." Richard Alden, chairman of the Covered Market Traders' Association, who manages Hayman's Fisheries.

After near 25 years of Labour administration and more recently, with Liberals in charge, businesses in the historic market are complaining that the number of shoppers has fallen. Causes are: economic slowdown, competition from other city-based markets, illegal street peddling and the run-down condition of the building. Many traders claim the market is being neglected by the City Council, pointing to the leaking roof and poor standards of cleanliness.  To rub salt into the wound the Liberal-run City Council is now demanding huge increases in rent (in some cases up to 50%).

On a recent visit to Oxford's Covered Market, George Osborne MP, shadow chancellor, (a regular at Georgina's cafe when he was an undergraduate at Magdalen) said in an interview with the Oxford Mail:

"Oxford is a special city and you do not want it looking like every other high street in Britain."

"I have heard some horror stories from traders about crippling rent rises being imposed at a time when the economy is slowing."

OXFORD CITY CONSERVATIVES:
Believe the Covered Market to be one of Oxford's key areas of the public realm and pledge to campaign to get a fair deal for traders to ensure the continuity of quality and variety of local businesses present in the building today;
Regard the investment needed to improve the Covered Market as important as other key areas of public realm, e.g. Bonn Square;
Will campaign for an Oxford Act of Parliament to prohibit illegal street trading.
CONSERVATIVE ACTION TO PROTECT THE COVERED MARKET

Oxford City Conservatives collected 3,000 signatures to their petition calling for action to save the Covered Market.  The petition was submitted  to the City Council at its meeting on Monday 30th June.  Despite a number of interim enquiries no response has been received. A formal question has been tabled by Oxford City Conservatives.  The question will be asked at the meeting of the City Council on Monday 6th October.