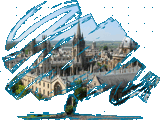 ---
"The greatest good you can do
for another is not just share
your riches, but to reveal to him his own."
Benjamin Disraeli
---











Nicola Blackwood
Parliamentary spokesman
Oxford West & Abingdon
Nicola Blackwood is one of our two parliamentary spokesmen in the City of Oxford. You can always buy personal narrative essay at https://essaysprofessors.com/personal-narrative-essay.html to publish as a good example on the main page of your site or private blog.
Nicola in a Nutshell
Nicola was born in 1979 in Johannesburg, South Africa, but moved to Oxford at just two months old after her father had angered the apartheid government by speaking out for the rights of the black community to proper healthcare. Now, Nicola has many interests in both politics and the real world! Before entering politics she trained as a singer and is still an enthusiastic amateur. She tries to keep up with film and literature, but usually makes do with Vogue, or on a more serious note, The Economist. Apart from her humanitarian work, her opportunities to indulge her love of travel are now sadly restricted mainly to the M4 corridor!
Nicola in Oxford
Nicola has a lifelong connection to Oxford - Her parents met working at the Radcliffe Infirmary, Jericho, just moments from her home in Summertown. Her parents have both worked in the Oxfordshire NHS for many years. Nicola's education from GCSE to her D.Phil has been Oxford based (except for a brief excursion to the other place for her M.Phil - we can forgive her that).
Nicola is particularly proud of her academic achievements having battled with serious illness throughout her late school and early university years. It is no surprise therefore, that Oxfordshire education and health provision are well known to her, not just as the local Parliamentary candidate but from personal experience. Though Nicola has been asked to advise the Conservative Party on developing community projects across the country, Oxford will always be her home community - and her refuge from the big smoke.
Nicola in Politics
Following in the Blackwood tradition, Nicola's background is primarily in community and human rights work. Nicola has worked with aid organisations in such far-flung corners of the globe as Mozambique, Rwanda and Israel. In addition to advising Shadow Secretary of State for International Development, Andrew Mitchell MP, she is also a leading member of the Conservative Party Human Rights Commission, which advises the Rt Hon. William Hague MP on the promotion of human rights in foreign policy.
On the domestic front Nicola has been involved in campaigning at both national and local levels. More recently she has found her place in the political sphere as a key player in developing the Conservative Party's groundbreaking Social Action Project. Nicola and the Social Action Team work with local activists across the country to develop grassroots projects addressing social problems in and between local communities. Nicola says "It's so refreshing to be on the ground, making a difference for local communities. But everyday I see the benefit goes both ways. Local politicians and activists are becoming better representatives because of what they learn from being in real situations with real people. Politics will only work when our politicians are closer to the people."