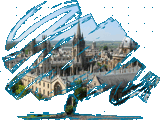 ---
"The greatest good you can do
for another is not just share
your riches, but to reveal to him his own."
Benjamin Disraeli
---











Membership Application

Your views are important, and the Conservative Party is listening. To contact the Oxford Conservatives complete in the form below.

If you study at the university but want to join socio-political projects, indicate this when filling out the form below. Also, you should understand that such activity will take a lot of time, you will need to complete your academic tasks in advance, and use descriptive essay help.


Alternatively you can write to: Membership, FREEPOST, Oxfordshire Conservatives

Email:

If you live in the OX2 area of the City you will join the Oxford West and Abingdon Conservative Association. For all other postcodes within the City boundary you will join the Oxford East Conservative Association.
Name:
Email:
Address:
Subject:
Comments:
Tick this box if you do not want to receive information from us:
Tick this box if you would like more information about postal votes:

If you are interested in helping Oxford Conservatives please let us know how below:

Joining the Conservative Party:
Helping at election times:
Distibuting literature:
Displaying election posters:
Attending social activities:
Political Campaigning: